Biography
Born in the year of 1969 and lived in Amstrerdam, currently residing in Lelystad, Netherlands.
Since the start of computers and midi composing, i was busy with music on a small Casio Sampling keyboard. Enjoyed that fun, so bought an Yamaha PSR home keyboard in the 80's and used an Amiga computer with a music program unkwown but was enthousiastic about it. Later on found the famous Fasttracker program and started working with samples and musical instruments. Got hold of an Korg M1 Workstation and started 2 program it, with sounds and sequences and a Korg Wavestation SR rack sampled them into fasttracker. Switched to the PC platform and started with Steinberg Cubase. Also started playing with The NiceTime Freedom Reggae Band. Got intrested in producing own recorings and learned more about recording, mixing, mastering, productions. Build up an impressive instrumental and drums sampling library. Also wrote the AAMS Auto Audio Mastering System software for Windows. Doing productions for Audio Mastering and Audio Mixing. With more then 26 years of expirience in the Audio Enginering field, you could say i have experience and being professional. Started half 2009, getting into making some EDM House and reggae music. Developed and released AAMS Auto Audio Mastering System from 2003 until now 2018 from Version 1 to Version 3 windows software. Build a Studio where there is room for colaboration and production of music and lots of learning, mastering audio and developing games. Learned in 20 years how to mix and master, while doing productions for everybody in the Netherlands and abroad, on the internet. Started 2008 a new website and edited in 2018 as is. In 2018 also started a hobby as artist painter. Worked as technical enigineer for Johnson Controls and Kieback & Peter.

Hardware Kitlist :
AAMS Auto Audio Mastering System
Steinberg Yamaha CC121 Controller for Cubase
Korg Padcontrol
Soundblaster ZxR Soundcard and extention module
M Audio Oxigen 61 Controller Keyboard
Mackie Control Universal Pro
Native Instruments Traktor S4 MK2 DJ Controller
Yamaha MW12 Mixer
Yamaha MW10 Mixer
Rode NT2A Mic
Shure SM57 / SM58 Mic
Behringer B1 Condersor Mic
Korg DTR-2000 Rack Tuner
KRK V12S Series 2 Subwoofers
Behringer Truth Active Monitors B2031
Yamaha HS10W Subwoofer
Bose Companion 2 PC Speakers
Sony MDR-V900 Headphones
Sony MDR-V700 Headphones
Seiko Automatic ST1000 Tuner
Cremona Accoustic Guitar
Fender Squire Bass Guitar
Squire Stratocaster
Gibson Epiphone
Blessing Mouth Harmonica
Native Instruments - Maschine PlusNative Instruments - Maschine Plus

Software kitlist :
AAMS Auto Audio Mastering System
Steinberg Cubase 10 Pro
Steinberg Wavelab 9.5 Pro
Songwriters Pad
Mixed In Key
Traktor DJ Pro
MP3 Tag
Winamp
Adobe Photoshop
Abode Illustrator
Sony Vegas Video
Format Factory Convertor
Total Commander

VST Plugins :
Steinberg Halion 6
Steinberg Groove Agent 5
Steinberg Groove Agent Se 5
Steinberg Halion Sonic 3
Native Instruments Kontakt 5
Native Instruments Battery 4
Waves Audio Complete
Korg Wavestation
Korg Legacy Collection
Sonnox All Plugins
Sonnox Vocal Vox Doubler
Nugen Audio Monofilter
Nugen Audio StereoIzer
Credland Audio StereoSavage
Audiothing All Plugins
Wave Arts Trackspacer
Sound Radix SurferEQ2
Sound Radix Pi
Sound Radix Powair
Sound Radix Auto Align
Sound Radix Drum Leveler
Midi Mood Kameleono
Squareheads Nora
Obelisk Midi
AutoTheory PRO
Audiority Side Filter
Soundspot All Plugins
Air Music Technology Hybrid3
Scaler Plugin Boutique
Kirnu Interactive Cream MIDI
BigKick Plugin Boutique
Roland sound canvas VA
Valhalla All Plugins
XFer Records Cthulhu
Audio Damage EOS2
[pb_row][pb_column span="span12"][pb_text]
Sometimes in life you are into something new, something exiting. You can see it, but you must pass the gate first.
[/pb_tab_item][/pb_tab]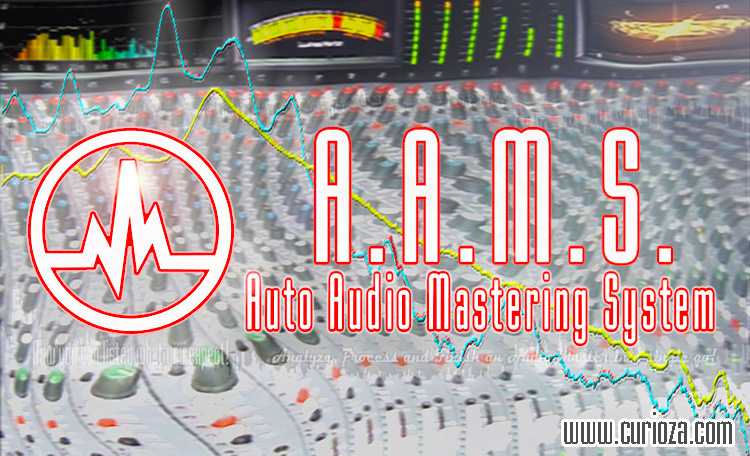 AAMS Auto Audio Mastering System V4
AAMS V4.x is freeware to Download, with high encouragement to Register.
Registration ensures users to have all functions and options opened, having full control! 
The price of AAMS V4 Registered (Pro) is 65 Euro or about 75 Dollars.

 Pay with a Bank or Credit Card with PayPal 

Pay with a Bank or Credit Card with PayPro
Fill in our Contact form for Registrations or Questions

AAMS Auto Audio Mastering System
The license and keycode are for all versions of AAMS V4 and upcoming V4.x versions.
User Registration is needed for administration purposes only and offcourse to open all professional features of AAMS Software.
We do not use your user information for other purposes but to keep track of the license system, read our license agreement.
A single registration license grants you acces to all professional functions with a single AAMS V4.x version installed on one single computer you retrieved the installcode from.
So be sure you have AAMS software installed on the computer you need the License for, wise the given Keycode will only work for that computer.
Just understand when you buy for the first time a registration license and pay 65 Euro's for a AAMS V4 single computer licence, you are a registred and licensed user. 
And when you send in the installcode, you will get an email with the corresponding keycode.
With this AAMS V4 registration as a user, you can register each extra copy on another computer of AAMS V4 software later on at a half price discount.
For AAMS V1 or AAMS V2 users there is a special Upgrade half price discount available towards all AAMS V4.x versions.
Please allow a maximum of 48 hours for us do our adminstration and send you the correct Keycode back.
To get send a invoice or have any questions, you can send an email or use the AAMS Contact Form below this website.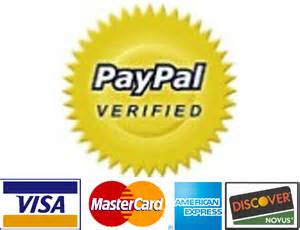 If you want to install AAMS V4.x version to another computer, you will get a different installcode.
Therefore the combination of installcode and keycodes given, are unique!
Each computer you install AAMS needs a seperate Full Registration License applied.
Therefore you can register a license for AAMS V4.x version for each single computer and it's installcode / keycode.
Every other computer (you have 2 or more computers) as a registered user there is a half price discount.
Because as a registred user can have one or more licenses at cheaper rates, but not the first license. 
For AAMS V1 or AAMS V2 users there is a special Upgrade half price discount available towards all AAMS V4.x versions.
Use our contact form for any keycode or license questions.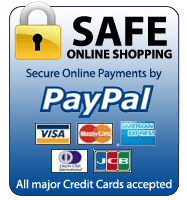 With PayPal, you're protected from checkout to delivery.
You can pay with your Credit card or with your Paypal account.
We spot problems before they happen with the latest anti-fraud technology.
Your financial info is never given away to sellers. 
And if something goes wrong with your order, the order will be cancelled right away.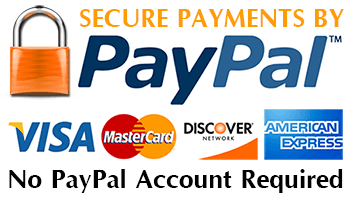 Safe and easy online payment
With PayPro you can easily pay your customers. Furthermore, we would like to make it even easier with extra modules, links and plugins.
Guaranteed safe
The security of your money and the data of your customer are central to PayPro. We do not have a license from De Nederlandsche Bank and Currence for nothing. Moreover, our requirements go beyond all standard standards.
That is why you use PayPro
Your payments at PayPro go quickly, easily and safely.
Fraud prevention
We keep an eye on everything and constantly check what happens. Suspicious customers, IBANs and IP addresses are tracked to exclude risks.